Shop Televisions by Types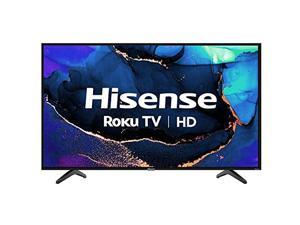 Hisense 32H4G- 32" Smart Full Array LED Roku TV with DTS TruSurround, 3 HDMI (Canada Model) (2020)
Smart TV: Yes (Roku TV)
Maximum Resolution: 1366 x 768
Aspect Ratio: 16:9
Response Time: 8ms
Model #: 32H4G
Item #: 2RC-031B-00012
Return Policy: Standard Return Policy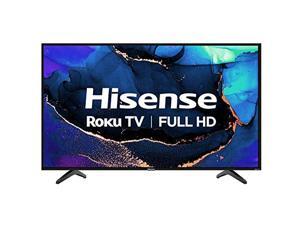 Hisense 40H4G- 40 inch Smart Full Array LED 1080P Roku TV with DTS TruSurround, 3 HDMI (Canada Model) (2020)
Smart TV: Yes (Roku TV)
Maximum Resolution: 1920 x 1080
Aspect Ratio: 16:9
Response Time: 9.5ms
Model #: 40H4G
Item #: 2RC-031B-00010
Return Policy: Standard Return Policy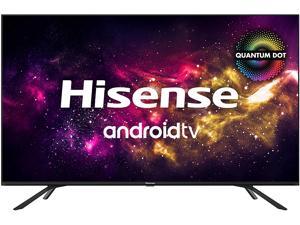 Hisense 50Q8G- 50" Smart 4K QLED Android TV (Canada Model) (2020)
Color: Black
Smart TV: Yes
Maximum Resolution: 3840 x 2160
Aspect Ratio: 16:9
Model #: 50Q8G
Item #: 2RC-031B-00006
Return Policy: Standard Return Policy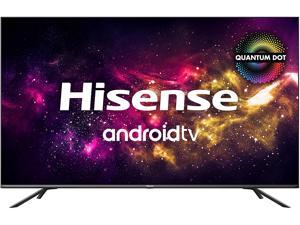 Hisense 55Q8G- 55" Smart 4K QLED Android TV (Canada Model) (2020)
Color: Black
Smart TV: Yes
Maximum Resolution: 3840 x 2160
Aspect Ratio: 16:9
Model #: 55Q8G
Item #: 2RC-031B-00005
Return Policy: Standard Return Policy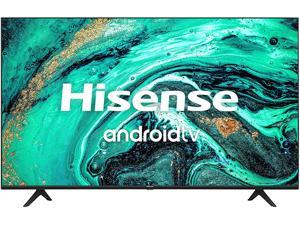 Hisense 65H78G- 65" Smart Ultra HD 4K Dolby Vision HDR10 Android TV with Bluetooth, Voice Remote (Canada Model) (2020)
Smart TV: Yes (Android TV)
Maximum Resolution: 3840 x 2160
Aspect Ratio: 16:9
Response Time: 8ms
Model #: 65H78G
Item #: 2RC-031B-00002
Return Policy: Standard Return Policy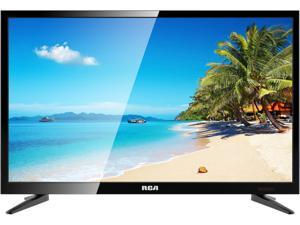 RCA 19" LED HD TV

RCA RNSMU5536 54.5" 2160p Smart LED-LCD TV - 16:9 - 4K UHDTV - Black
Smart TV: Yes
Maximum Resolution: 3840 x 2160
Aspect Ratio: 16:9
Contrast Ratio: 1500:1
Model #: RNSMU5536
Item #: 16C-000T-00025
Return Policy: Manufacturer Only Return Policy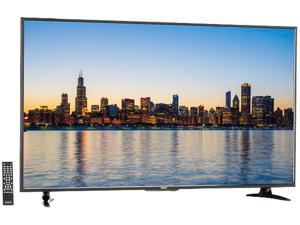 RCA 55" 4K UDH LED HDTV w/ 4 HDMI
Maximum Resolution: 3840 x 2160
Aspect Ratio: 16:9
Response Time: 6ms
HDMI: 4 In
Model #: RTU5540
Item #: 16C-0028-00025
Return Policy: Manufacturer Only Return Policy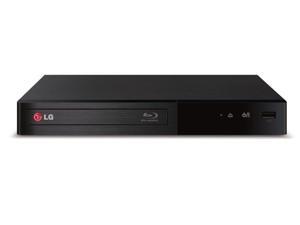 Refurbished: LG BP340 1 Disc(s) Blu-ray Disc Player - 1080p - Dolby Digital, Dolby Digital Plus, Dolby TrueHD, DTS, DTS-HD Master Audio - BD-RE, DVD+RW, DVD-RW, CD-RW - NTSC, PAL - BD Video, DVD Video, MPEG-1, ...
Name: Blu-ray Disc™ Player with Built-in Wi-Fi®
Other Specification: SmartShare (DLNA), LG Remote App,
Color: Black
Disc Changer: 1-Disc
Model #: BP340
Item #: 9SIAD785CK0089
Return Policy: View Return Policy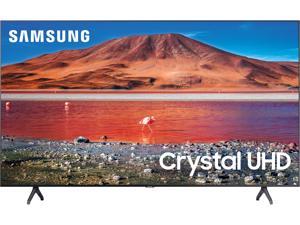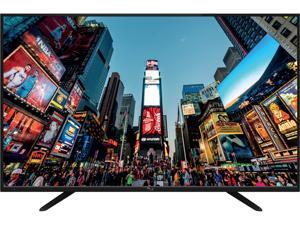 RCA 50" Class 4K Ultra HD (2160P) Smart LED TV
Smart TV: Yes
Maximum Resolution: 3840 x 2160
HDMI: 3 In
Model #: RNSMU5036
Return Policy: View Return Policy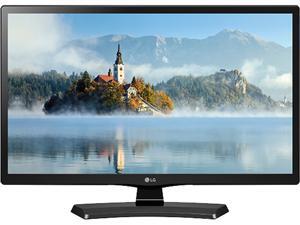 LG LJ4540 24"HD 720p LED TV 24LJ4540
Color: Black
Maximum Resolution: 1366 x 768
Panel: ADS
Viewing Angle: 178°(H) / 178°(V)
Model #: 24LJ4540
Item #: 16C-000P-001A2
Return Policy: Standard Return Policy
What Customers Are Saying...
THIS is how online shopping should be everywhere. Newegg makes everything easy, cheap, stress-free and friendly. I've interacted with Newegg support multiple times and can confidently say that their willingness to go out of their way to help you and their dedication to make things right is the reason I will always look to buy from Newegg first from now on. Newegg makes me feel like a valued customer. As a result, every time a friend asks me about computer parts and products, I always recommend Newegg.
See All

Awesome tech deals. Updated bi-weekly.
Learn More