The Perfect Home Computer
ASUS M32 desktop PC is responsive and provides amazing energy efficiency. Do more of what you love, whether it's online shopping, writing blogs or piecing together last summer's vacation videos. Extremely reliable, ASUS M32 desktop PC stays agile from day one to the last.
Impressive Hardware with Smart Cooling and Ear-pleasing Sound
Agile Performance You Can Count on
M32 desktop PC is available in a variety of impressive hardware combinations for sharp response. Model # M32BF-B03 has the following hardware to let you handle any tasks at home in a heartbeat.
Unrivalled Performance to Power Ratio
AMD A10-6700 Processor delivers 3.70 GHz speed with TDP of only 65W. It lets you do anything blazingly fast, with minimum power consumption and heat buildup.
8 GB Memory
No more lags. Up to 8 GB memory gives your processor more than enough space to store data temporally, no matter the load.
1 TB Hard Drive
Up to 1TB hard drive can accommodate a multitude of photos, music and videos. Let your PC become a multimedia library.
Quiet and Smart Cooling
Cool accordingly. M32 desktop PC monitors internal temperatures and intelligently adjusts fan speed to ensure efficient cooling. It stays under 25dB of sound at idle - quieter than a library.
Ear-pleasing Sound
Enveloping Sound
ASUS SonicMaster audio technology combines with MaxxAudio from Waves to give you finely-tuned surround sound for games and movies through your speakers or headphones.
Sound for Each Occasion
ASUS AudioWizard is a pre-loaded app with 5 selectable point-and-click audio settings for music, movies, games, voice recording and speech. Each designed to cater to your media preferences.
Cloud and Connectors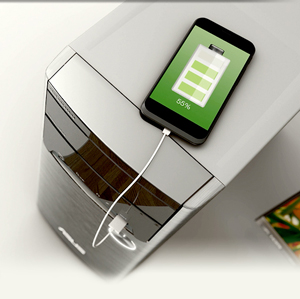 Access your data anywhere, anytime
With ASUS WebStorage, keep your data safe in the cloud and access it anywhere you have an internet connection. What's more, easily share photos and videos with your family and friends through an ASUS WebStorage generated URL link.
All-around connectivity
M32 comes with all the connectivity options you need. Supersize entertainment via HDMI to an HDTV when watching movies or videos. Transfer data up to 10 times faster and charge compatible devices up to 50% faster with Ai Charger SuperSpeed USB 3.0 even with the PC off*.
*USB 3.0 rates tested with USB 3.0 compatible devices under test conditions. Product and system settings may affect USB 3.0 performance. Ai Charger is available on select models only.
* M32BF showing here. VGA Out and DVI ports may vary by graphics card.
Industry-leading Reliability and Quality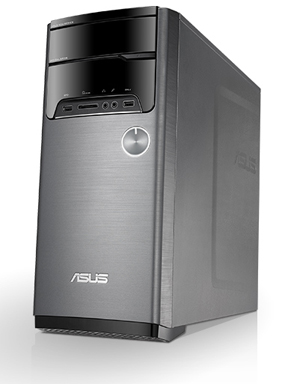 ASUS Desktops You Can Trust
Innovation, design and reliability are at the heart of all ASUS computers. Winning Readers' Choice for overall satisfaction for the second year in a row, and for the third successive year in the home category, is proof that ASUS is always delivering what customers want.
Stringently Quality Tests
M32 is subjected to a series of rigorous noise, vibration, drop and thermal shock tests to ensure it meets and exceeds industry standards to give you unbeatable reliability.
Featuring the Best Motherboards
With over 465 million motherboards shipped in the past 24 years, rest assure that your M32 features the finest and most innovative motherboard available for responsive performance and time-tested reliability.