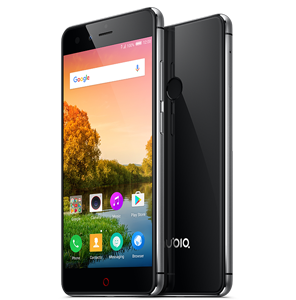 IRRESISTIBLE LOOK AND FEEL
Guided by nubia's core design principles - light, thin, compact, smooth, and sleek - the Z11 mini's smooth styling offers not only outstanding comfort when held in one hand, but a look so gorgeous you won't be able to take your eyes off of it.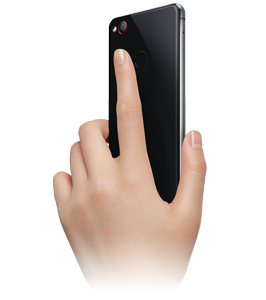 REAR-PANEL FINGERPRINT SENSOR
SECURE, FAST, CONVENIENT
With a fingerprint sensor located on the back of the phone, the Z11 mini is easier than ever to operate with one hand. Fingerprint authentication can now be used not only to unlock the Z11 mini, but also to take photos, screenshots, and more.
OUTSTANDING AGAIN
NEOVISION™ 5.8
The Z11 mini boasts the all-new, professional-grade smartphone camera system, NeoVision™ 5.8. All-new core technology enables the camera to start up and focus more quickly, and a completely redesigned interface offers a more streamlined and efficient process for taking photos.
nubia's imagination and creativity in the field of photography have resulted in a series of patented advanced new technologies: 3D noise reduction, hand-held vibration reduction, and more. Nubia has also integrated other third-party technologies, including PDAF, DTI, and LTM to provide the best smartphone photography results possible.
From taking photographs in the more professional DNG format to taking multiplicity or "clone" photos, NeoVision 5.8 offers increased functionality for veteran photographers and beginners alike.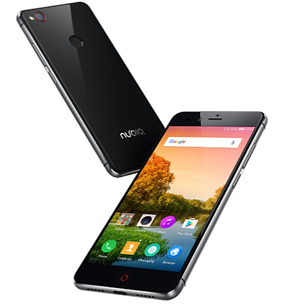 CONSTANT PURSUIT OF THE HIGHEST QUALITY INSIDE AND OUT
The nubia Z11 mini features a Qualcomm® Snapdragon™ 617 processor, a 64-bit high-speed processing core, and low-power 28nm process technology, allowing you to enjoy the thrill of games and videos more than ever before. The Z11's generous 64GB ROM allows you to store an impressive collection of photos, apps, and games.
RAM

3GB

ROM

32GB

Maximum MicroSD(TF)
card supported

200GB
BUILD YOUR DREAM PHONE
Dual-SIM capability with additional storage option
With dual-SIM capability, not only can you use your Z11 mini with two different phone numbers – one work phone number and one personal phone number, You can switch the cards at any time to best meet your specific needs.
The Z11 also allows users to expand its internal storage up to 200GB, making it easier to preserve even more photos and videos of life's most unforgettable moments.
THE DEBUT OF nubia UI
After over 1,000 updates to the design and system, the all-new nubia UI, which sports a completely new interface, will make its long-anticipated debut in the Z11 mini. Not only does it provide avatars, advanced screen capture capability, and an extensive selection of skins to choose from, but recent improvements nubia UI enable users to limit the activity of background applications and reduce energy consumption.
Enhanced design, enhanced performance.
31% extended battery life. Fresh new look and faster than ever.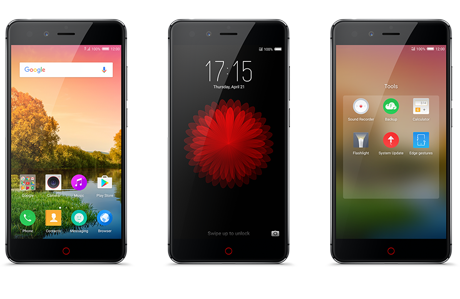 NEVER MISS ANOTHER GREAT SHOT
The rear camera of Z11 mini is equipped with a Sony IMX298 16-megapixel CMOS image sensor and an extra-wide F2.0 aperture for outstanding photos, even in low-light conditions. Combined with a 6P camera motor drive and improved high-speed phase-detection autofocus, you'll be able to capture life's most beautiful moments any time, any place. In addition, nubia integrates DTI, LTM, and other advanced technologies to enable you to take stunning photographs any time, any place. Even in low-light and backlit conditions, the camera ensures the highest color accuracy, and adjusts the dark parts of photos to make sure the details are still crisp and clear.
The rear camera features a lens made from sapphire glass; because of its high durability,the lens is less prone to suffering the wear and tear often found on lenses made of other materials.
Sapphire


Glass Lens
16,0MP


SONY IMX298 Sensor
6P


Precision Optical Lens
f / 2.0


Aperture
DTI PIXEL ISOLATION TECHNOLOGY
The camera of Z11 mini has a sensor with DTI (Deep Trench Isolation) pixel isolation, offering exceptional advanced noise reduction technology to produce crisper, clearer photos every time. Z11 mini also has improved color accuracy, so every hue of even the most colorful subjects is rendered faithfully. Not only will photos taken in low-light conditions come out clearer, the colors will be captured exactly the way you see them.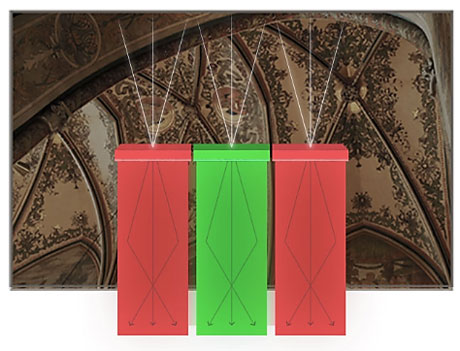 FRONT-FACING FILL LIGHT FOR BETTER SELFIES

In addition to the standard flash, nubia has equipped the Z11 mini's front-facing camera with a fill-light to ensure that, even in low-light conditions, you can still take beautiful selfies that you'll treasure for years.

TAKE BETTER SELFIES WITH Z11MINI'S FRONT-FACING CAMERA

In addition to its rear camera, the Z11 mini is equipped with an 8MP front-facing camera to capture exceptionally clear photos. The high quality will make you feel more confident about taking selfies, but if you still want to touch them up a bit, the Z11 mini also has built-in tools that allow you to retouch your photos any time, any place.
ALL-NEW NEOVISION™ 5.8
nubia is dedicated to the art of smartphone photography, and never stops working to make the next great breakthrough. The all-new NeoVision™ 5.8 will take smartphone technology to the next level.
NeoVision™ 5.8 has been updated with an all-new core infrastructure, enabling the camera to start up and switch between functions more quickly. Focus speed has been upgraded 100% from the previous generation, with even more patented, cutting-edge technology: 3D noise reduction and hand-held vibration reduction.
With an all-new look and a more intuitive, user-friendly interface for switching between settings, nubia has brought us one big step closer to simple yet professional-quality photography for everyone.
CAMERA-FAMILY
| | | |
| --- | --- | --- |
| Multi Exposer | Trajectory | Light Painting |
| Electronic Aperture | Slow Shutter | Star Track |
| Video Maker | DNG | Clone |
DNG STEP FORWARD TO PROFESSIONAL PHOTOGRAPHY
Z11 mini now utilized the DNG format, which allows users to record all of the settings and datas
associated with the file ( including e.g. ISO, shutter speed, aperture, white balance, etc.)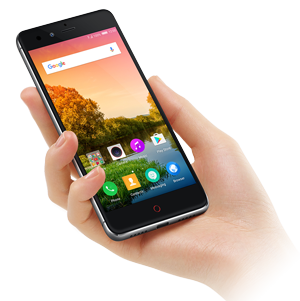 nubia UI DISTINCTIVE SIMPLE EXQUISITE PRECISION-CRAFTED
At the heart of the new nubiaUI are five key objectives: a cleaner design, increased battery life, a smoother user experience, more convenient sharing, and even more gorgeous photographs.
1 APP WITH 2 ACCOUNTS: NEW MULTI-USER SUPPORT
Whether it's for Whatsapp, Twitter or any other social media platform, thanks to nubia UI's all new multi-user support, you can simultaneously log in 2 profiles and easily manage two sides of your life at the same time. While using the split screen function, you can even simultaneously participate in online promotions and win prizes with two different profiles at once.
*this function need to be supported by application.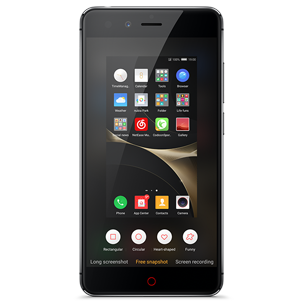 SUPER SCREEN CAPTURE MAKING SCREENSHOTS MORE FASCINATING
The all-new super screen capture functionality, with new additional themes and the option to create custom themes, as well as a screen recording function, offers countless options for you to customize the screenshots you share.
Use the scroll capture function to automatically take photos of information that extends past the screen, and conveniently share it.
Make sure your screenshots get noticed with rectangular, oval, and heart-shaped screenshots – you can even use your finger to hand-draw unique shapes for your screenshot. Plus, you can add typed text or handwritten notes to your screenshot to make them more personal.
You can also record videos of the operations you perform on the screen and share the videos - it's an efficient and effective way to show others how to use apps and websites, or where to find features on your nubia.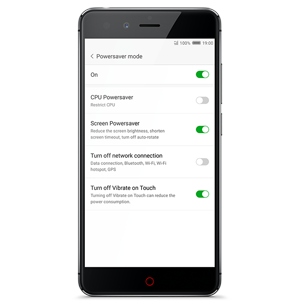 FASTER STARTUP, SMARTER ENERGY- SAVING SOLUTIONS
nubia UI features all-new core components, and uses improved software management and load balancing to extend the battery life of the Z11 mini. The re-engineered smartphone manager provides an all-new mechanism for back-end management, strictly regulating the automatic startup of software to reduce the energy and resources consumed by the Z11 mini. This minimizes the instances of slow response time for an improved user experience and increased battery life. The battery lasts 31% longer than its predecessor, and with normal usage, the battery life of Z11 mini can reach 2 days.
*Note: results based on tests conducted in our laboratories, battery life may vary based on actual usage.