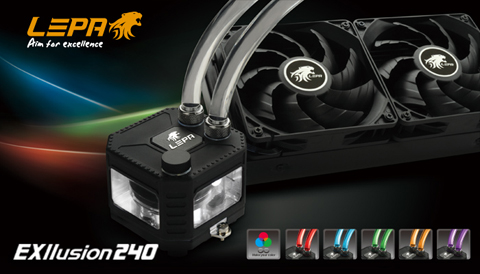 The LEPA Exllusion 240 is a closed-loop water cooler, great for power users and overclockers seeking quiet and high performance liquid cooling for their extreme systems. Equipped with copper base with CDP (Central Diffusing Passage) cold plate, 240mm aluminum radiator, two 120mm Dual-Convex-Blades fans, this model delivers up to 400W+ TDP cooling capacity to handle the extremely overclocked processor. Great for DIY professionals, this semi-DIY water cooling solution features coolant refillable design, and included red, blue, green dyes allow users to customize the preferred coolant color. Thus users can customize the tone of their coolant to their wildest imagination.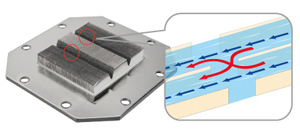 Rapid CPU Hot Spot Elimination
Large copper base with exclusive Dual-CDP (Central Diffusing Passage) micro-fin structure accelerates the heat absorption and eliminates CPU hot spot efficiently.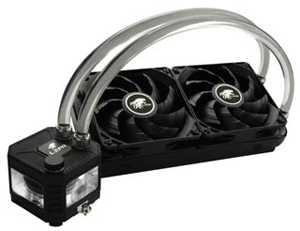 Large Water Block
The enlarge water block holds double the volume of coolant than other typical close-loop liquid coolers, to quickly and efficiently remove the heat from the CPU zone.
Ceramic Pump Bearing
The ceramic pump bearing features anti-corrosive, durable, and silent operation.
Large Radiator
240mm radiator enhances heat exchange capacity and cooling performance.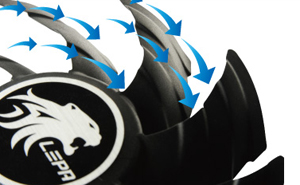 Dual Convex Blades Fans
Advanced aerodynamics design boosts down force air pressure and creates high-volume airflow.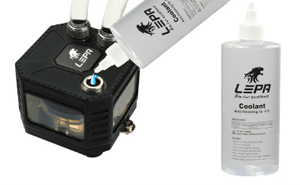 Refillable Coolant Design
Allows user to add / alter coolant's composition. Extra 500ml coolant included for future usage.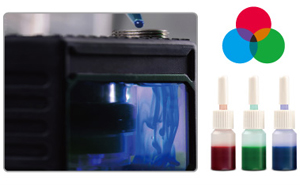 Enrich Your Coolant Color
Customize your own coolant color with the 3 different R.G.B. dyes.
LED Water Block and Transparent Tubes
The water block has a built-in power-on LED which enhances the illumination and brings additional color gradation. The transparent tube makes it easy to monitor the coolant flow & volume status.
Metal Mounting Kit
Supports latest Intel and AMD desktop sockets with easy and solid installation.