The Power To Create With Confidence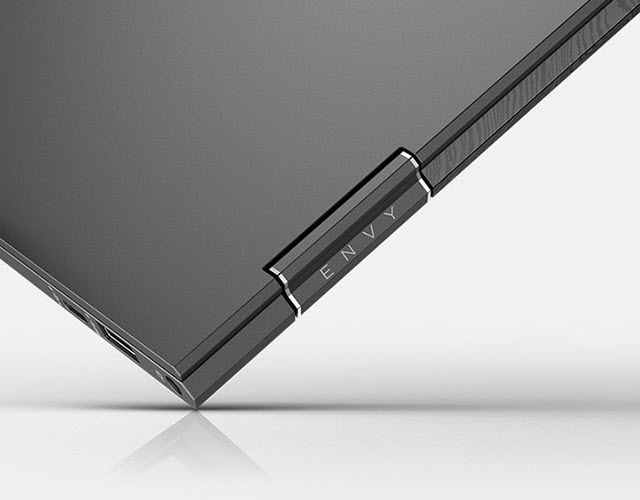 A Design That Turns Heads
Elegantly crafted with durable aluminum, ENVY x360 distinguishes you from the crowd with its minimalist yet sophisticated design.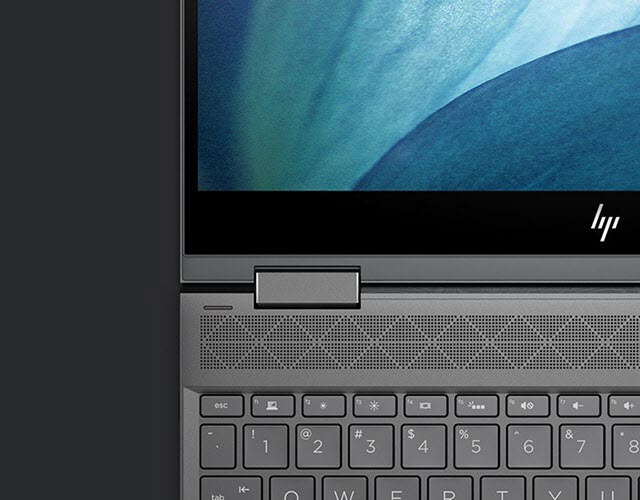 Edge-to-edge Display
The 13.3-inch micro-edge IPS display makes watching movies, surfing websites or simply handling daily tasks a visual feast for your eyes.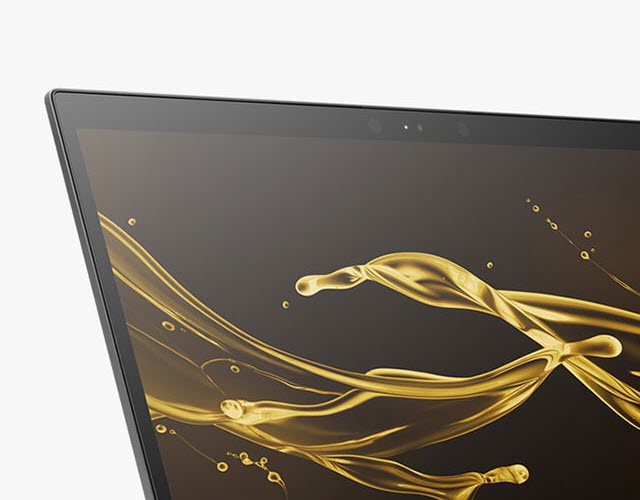 Touch Screen Made Tough
Built with Corning Gorilla Glass NBT, ENVY x360's touch screen is incredibly durable and scratch resistant.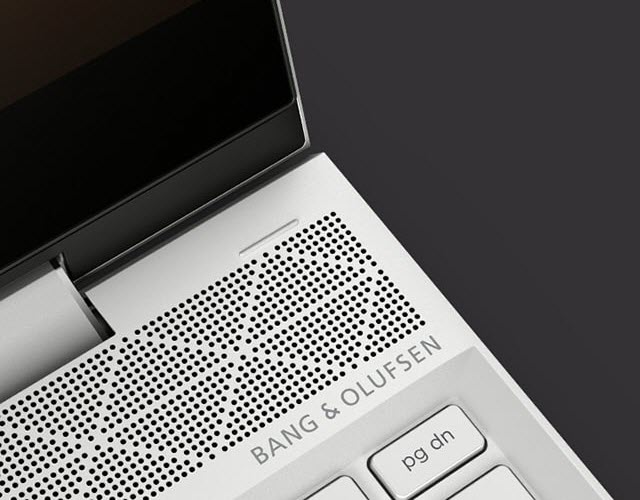 Premium Audio
Perfectly Tuned by Bang & Olufsen, the speakers on ENVY x360 will take your acoustic experience to the next level.
Stay Productive, All Day
ENVY x360 is equipped with innovative AMD Ryzen processor with Vega graphics to deliver superior performance for your work and play. Up to 11 hours of battery life means you don't have to stop for recharging throughout the day.
Enjoy the Flexibility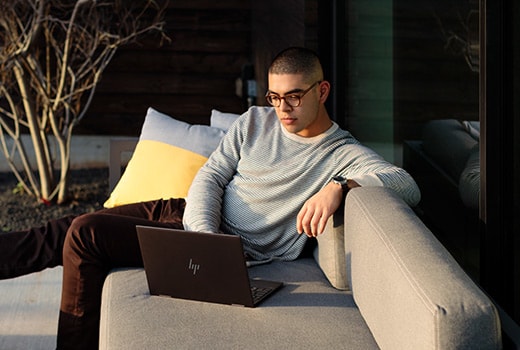 Laptop Mode
Power through all aspects of your day with all the elements of a full-featured laptop.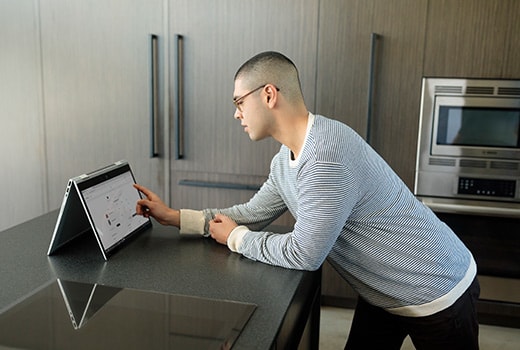 Tent Mode
Your favorite photos, apps, and games are at your fingertips.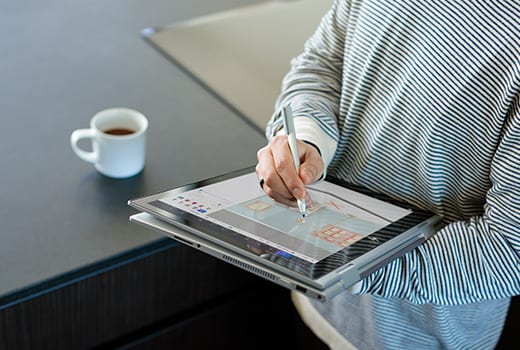 Tablet Mode
On the couch or at a coffee shop, tablet mode is perfect for inking, web surfing and reading.
Stand Mode
Effortlessly stream video and have video conference with stand mode.
Versatile Connectivity

1. Volume rocker
2. USB Type-C 3.1
3. USB3.1 Type-A
4. Adapter plug
5. USB3.1 Type-A
6. Combo Audio jack
7. Power button
8. microSD card reader
Note:
Specifications may vary by model.