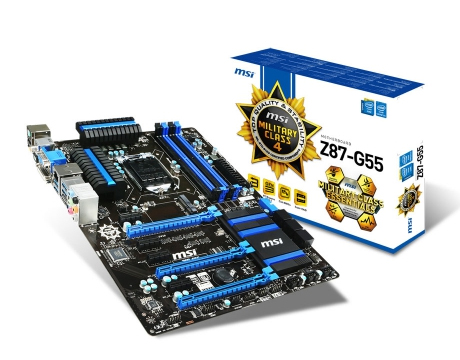 MSI Z87-G55

Military Class 4
MSI's new Military Class 4 components support you while you are questing, racing, battling and shooting your way to the top. MSI's Military Class 4 components deliver record-breaking stability when you need to keep cool in the heat of battle. The new standard in stability built on a proven technology of high quality components.

---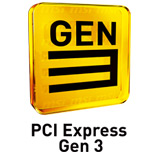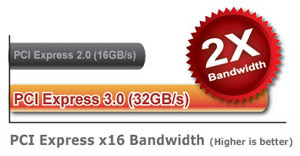 World's 1st PCI Express Gen 3 Motherboard Brand
With ultra-high 32GBps transfer bandwidth, PCI Express Gen 3 provides a 2X faster transfer rate than the previous generation, this delivers amazing capabilities for true next generation extreme gaming.
Benefits:
2X bandwidth
Increased efficiency and compatibility
Extreme performance for current and next gen PCI Express cards
---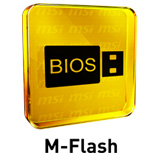 M-Flash
Compared to common motherboards which need an extra BIOS chips, MSI's M-Flash has a double advantage - it doesn't need extra components. Secondly, all your BIOS data will be saved in the USB drive. The stored data does not only have backup and upgrade functions, it can also be seen as a portable BIOS chip which is actually able to boot up your PC.
Features
Backup/Restore Your BIOS to/from Any USB Flash Disk
Avoid Unnecessary Repair Due to Accident Failures During The Upgrading Process
Earn more BIOS Lifespan by Reducing Unnecessary Rewriting Process
---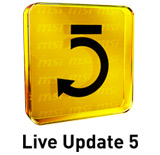 Live Update 5
MSI Live Update 5 is a powerful and useful application for updating the latest BIOS and Drivers, saving you time and lowering risks of updating. End-users can install and run the Live Update 5 software on their computers with the companion CD or downloading the app from the MSI website.
Features
Automatically Detects the BIOS/Driver/VGA/Utility Update
Supports Microsoft Windows XP/Vista/7 32-/64-bit
---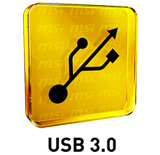 USB 3.0
Compared to the 480Mbps provided by traditional USB 2.0, the all-new USB 3.0's 5Gbps offers 10 times the transfer bandwidth, so transferring a Blu-ray movie takes less than one minute.
Features
10X Faster Than USB 2.0
Up to 5Gbps Data Transfer Bandwidth
Boost Transfer Rate Between Your PC and External Storage Devices
---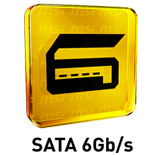 SATA 6Gbps
SATA 6Gbps provides double the bandwidth of traditional SATA 3Gbps, and increases the data transfer rate between your motherboard and internal storage devices, such as 7200RPM HDDs, 10,000RPM HDDs and SSDs. It's also the current trend for upcoming high-speed internal storage devices to to break the existing bottleneck of a PC's performance.
Features
2X Faster Than SATA 3Gbps
Up to 6Gbps Data Transfer Bandwidth
Unleash True Performance of New HDDs/SSDs
---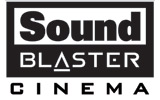 Sound Blaster Cinema
Realistic surround sound and the ability to clearly hear specific sounds in gaming environments and make your ears a decisive tool on the battlefield.
---
Fast Boot
No more waiting to enter the OS! MSI Fast Boot helps to make motherboards boot lightning fast. MSI also add the GO2BIOS button with-in. Simply click it to reset your PC and then go straight to the system BIOS.
---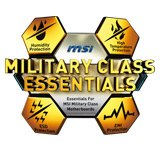 Military Class Essentials
The core of Military Class 4 is based on the essentials which increase your stability in the worst conditions. The humidity Protection and high temperature Protection ensure your system surviving each environment, no matter how harsh. The new structure of the PCB limits EMI radiation. On top of that all the connectors have ESD Protection in order to prevent short circuit.

Humidity Protection
The latest Gen 4 Fabric PCB helps to guard against moisture caused by some humid conditions and environments.

ESD Protection
Anti-ESD ICs and fuses onboard helps to totally protect your motherboard from electrostatic damage.


EMI Protection
The optimized EMI-proof design helps to keep users safe during long-time computer operation.

High Temperature Protection
Certificated Military Class 4 components help to work stable under some extreme conditions.
---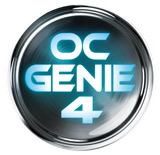 OC Genie 4
OC Genie 4 supercharges your experience! When used, OC Genie 4 accelerates your entire system and puts it into overdrive! Tuned by professional overclockers, OC Genie 4 hands you record-breaking performance on a silver plate.
---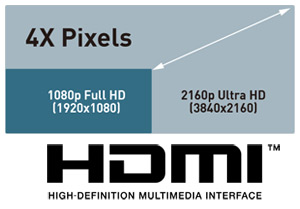 4K UHD Support
Enjoy awesome 4K UHD video playback now! MSI's 8 Series motherboards are equipped with HDMI port(s) and support the latest and innovative 4K UHD (2160p ultra-high definition) signal output for an unprecedented visual experience.
---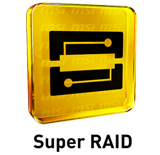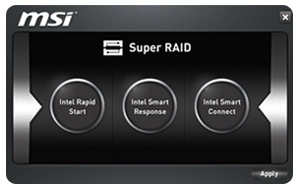 Super RAID
MSI's exclusive Super RAID application helps to easily setup and configure to boost your system performance and stay current with automatic, no-wait updates to your e-mail, social networks, news, and more via the 3 Intel® key technologies:

Intel® Rapid Start
Intel® Smart Response
Intel® Smart Connect
---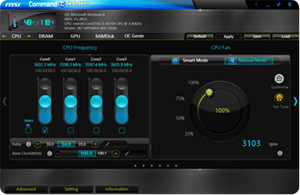 Command Center
Command Center allows easy visual adjustment of system settings, automatically tune fans or give complete freedom. It features an integrated unlimited RAM disk.