Activ5 is a Bluetooth-enabled, handheld isometric-based strength training device that, along with the Activ5 Companion Smartphone App, coaches users through five-minute full body workouts and measures data such as strength, precision and other personal metrics.
Activ5 is ideal for everyone from working professionals who sit all day, to travelers, seniors, busy moms, students or simply those who find it challenging to fit in daily activity. It's like having a gym and a personal trainer in your pocket! 
The Future of Fitness
Activ5 is a portable workout device and mobile app that coaches you through low impact, isometric based workouts in as little as 5 minutes per day.
how does activ5 work
With over 100 five-minute workouts, Activ5 exercises are fast and fun, and designed to keep you active throughout the day.
Activ5 is uniquely customizable to every user's strength level. Activ5 will deliver increased muscle strength and provide full body toning from both sitting and standing positions, while also tracking your results.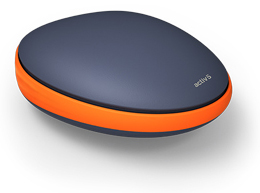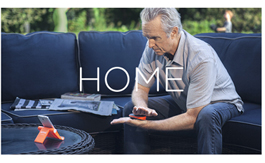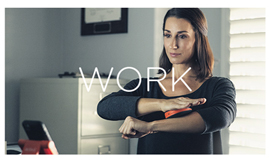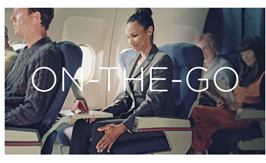 exercise anywhere
Isometric exercise has been practiced for over 5,000 years and is the strength building foundation of both yoga and Pilates. What distinguishes isometrics from other forms of muscle exercise is you tense your muscles against a static object (such as the floor) or against other muscles, so your joints are static, but your muscles are working. Because Activ5 isometric exercises are discrete and static, you can perform them at your desk, while watching TV, or on a plane, making powerful workouts available to you anytime, anywhere as part of a healthier lifestyle.
portable device
Activ5 is a 'Tiny Gym in Your Pocket' that effectively tones and strengthens muscles. Activ5 has a durable design that measures more than 200 lbs of force and has proven to increase strength by an average of 30% over 6 weeks through short, five-minute workouts a few times a day.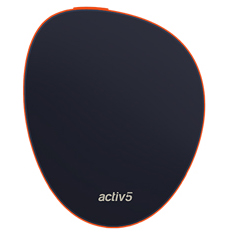 coaching app
Available on iOS and Android operating systems, the Activ5 Companion App features more than 100 seated, standing and advanced fast and fun low-impact workouts, enabling users of any age and fitness level to achieve the benefits of strength training with ease.
Workout & games
The Activ5 App personalizes over 100 workouts to each user's fitness level, tracks progress and allows users to exercise while playing games such as Elude, Creep, Jump, Polygon Swap, Rocko Jump, and Color Dash, designed by independent gaming studios.
activbody delivers fitness for everyone
Activbody aspires to make the world healthier with fitness and health technologies designed to make exercise fun and convenient. Its cornerstone product, Activ5, allows almost anyone at any fitness level to exercise virtually anywhere through five-minute full body workouts, all while tracking, guiding and entertaining them.