Phantom 4
Avoid obstacles automatically.
Track moving subjects automatically using ActiveTrack.
TapFly lets you fly with a tap of the finger.
Smart Return Home allows the Phantom to avoid obstacles as it returns home.
28 minute maximum flight time, maximum control range of 3.1mi (5km).
Maximum speed of 44mph (72kmh).
Integrated gimbal for greater camera stability and smoother footage.
Optimized Vision Positioning System raises positioning altitude up to 10 meters.
VISIONARY INTELLIGENCE . ELEVATED IMAGINATION.
Visionary Intelligence Elevated Imagination
The DJI Phantom 4 is the smartest flying camera DJI has ever created. Able to fly intelligently with a tap, automatically create seamless tracking shots, fly intelligently over or around obstacles and much more. Flying has never been this easy or as much fun.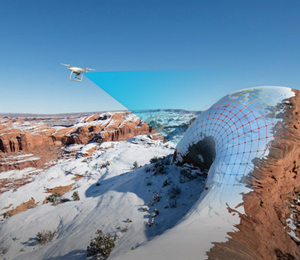 Sense and avoid
Obstacle sensors enable the Phantom 4 to sense and react to its environment.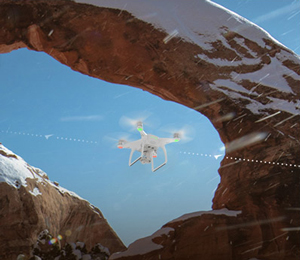 Fly with touch
Simply tap on the screen to fly the Phantom 4 in the direction you want. It will avoid obstacles in its path.
Visual tracking
Lock on to your subject and track them as they move, let Phantom 4 take care of everything.
Intelligent flight support systems
A dual satellite positioning system and an enhanced Vision Positioning System provides the Phantom 4 with a safer, more reliable flight experience both outdoors and indoors.
Powerful camera designed for the sky
Capable of capturing 4K video at 30 frames per second and slow motion 1080p at 120 frames per second, creating impressive footage has never been so easy.
Active camera stabilization
A2-axis, u-frame camera stabilization system cancels out unwanted camera movements during flight.
Extended flight times
Fly with confidence for 28 minutes.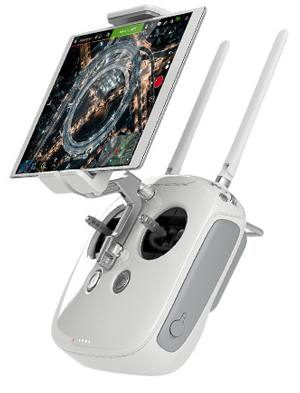 Integrated long range transmission
See what the camera sees in 720p HD from up to 3.1 miles (5Km) away with the Phantom 4's integrated HD video downlink. Frame up your shot from far away with perfect precision.
Built-in redundancies
A dual compass module and dual Inertial Measurement Unit (IMUs) greatly increases reliability.
Advanced aerodynamics
and stability
Sleek, streamlined aerodynamics help the Phantom 4 slip more smoothly through the air.
Push-and-release props
A newly designed push-and-release prop mounting mechanism locks props in place with a push and a twist while adding extra security in flight.
High-speed flight and braking
Fly at up to 45mph with satellite and Vision Positioning support with the new Sport Mode on Phantom 4.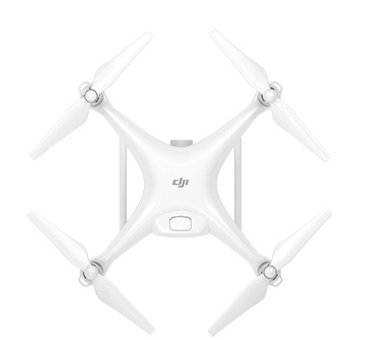 Optimized flight modes
Three flight modes let you customize your flight depending on your needs, whether you want satellite positioning and intelligent moves, smooth flowing footage, or high speed.
Tested By Experts. Ready For You.
Every DJI Refurbished aircraft is thoroughly tested by DJI Experts. There are no better experts in DJI products than those at DJI. Every refurbished product has undergone a professional refurbishing process that brings it up to the same high standards as brand new products, and all refurbished products come with new parts, new packaging.
DJI Refurbished Product FAQ
Q1. What are DJI refurbished products?
The products sent back by customers within seven days after he/she confirms receipt will be strictly examined, refurbished and repackaged, and sold as DJI refurbished products. Currently offered DJI refurbished products include the Phantom 3 Standard/Advanced/Professional.
Q2. Are DJI refurbished products' quality guaranteed?
DJI promises you that every refurbished product is tested thoroughly, and that the quality and the appearance of refurbished products is the same as with new products.
Q3. Can I purchase DJI CARE for refurbished products?
Yes, you can purchase DJI CARE for a refurbished product. The coverage amount will be the same as for a new product.
Q4. How do I identify refurbished products?
The serial number of refurbished products will end with an "R".