Manufacturer
Price
Seller
Useful Links
Ship From Country

Lenovo 60GBMAR1US 23-Inch,Fhd 1920 X 1080 Resolution,Led Backlight Panel,250 Nits Brightness,1000: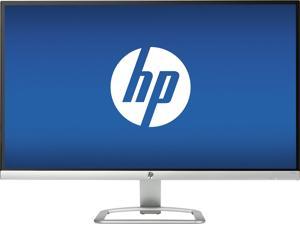 What Customers Are Saying...
Everything about Newegg is awesome! They ship fast, they have cheap products and great customer service. I recommend Newegg to all of my friends!
See All

Awesome tech deals. Updated bi-weekly.
Learn More
CRT Monitors
CRT monitors are the oldest form of PC computer displays. Originally, people used regular television sets for computer displays. As time went on, CRT monitors began to be developed. Today, they are the least expensive kind to buy and are being phased out by LCD and plasma monitors.
CRT monitors are sold according to screen size, which is the diagonal measurement of the screen in inches. The monitor case generally covers a portion of the screen, so the display size will be slightly smaller than screen size. When evaluating a CRT monitor, look at the measurement for the viewable area and see if it is big enough for your needs.
Resolution and Refresh Rates of CRT Monitors
The latest CRT monitors can display different resolutions and refresh rates. The refresh rate is the number of times the monitor can pass its beam over the full display area and can vary according to the settings you choose. This is measured in Hertz. Higher refresh rates are easier on your eyes since they cause less fatigue.
The size of the monitor's cabinet is also important, but many users overlook this when purchasing a new monitor. Cabinets can be bulky and extend far behind your desk. If you are limited on space, make sure you have enough room for the depth of the monitor from front to back. Otherwise, you could end up placing the monitor too close to your eyes, or have very little room for your keyboard.