Type
Manufacturer

(32)

(14)

(23)

(10)

(10)

(1)

(1)

(4)

(766)

(4)

(13)

(1)

(7)

(4)

(3)

(10)

(6)

(2)

(1)

Show More
Condition
Price

(11)

(807)

(25)

(30)

(33)

(6)
Interface
Panel Color
Form Factor
Cache
DVD+R

DVD+RW

DVD-R

DVD-RW

CD-R

CD-RW

DVD+R DL

DVD-RAM

DVD-ROM

CD-ROM

LightScribe Support

Package Types

Seller

(14)

(766)

(19)

(13)

(11)

(11)

(10)

(10)

(8)

(8)

(7)

(6)

(5)

(5)

(3)

(2)

(2)

(2)

(2)

(2)

Show More

Useful Links

(109)

(7)

(11)

(25)

(1)

(815)

Customer Ratings
Items 1-36 of 845 Page 1/24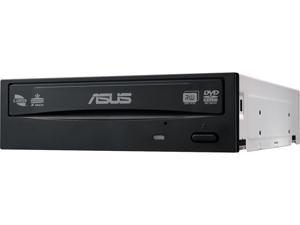 ASUS DRW-24B1ST/BLK/B/AS Black SATA 24X DVD Burner - Bulk - OEM
Type: DVD Burner
DVD+R: 24X
DVD-R: 24X
CD-R: 48X
Model #: DRW-24B1ST/BLK/B/AS
Item #: N82E16827135204
Return Policy: Standard Return Policy
|

$29.99

–

$6.99 Shipping
Items 1-36 of 845 Page 1/24
What Customers Are Saying...
Good place to do business with. If some problems happen, it get resolved in a timely manner. Everywhere we buy , one of these days we get a defective product. The RMA process is very easy .
See All

Awesome tech deals. Updated bi-weekly.
Learn more
CD/DVD Burners (RW Drives)
Newegg.ca offers a large selection of CD burners, Combo and DVD burners with different functions at a range of prices. We have CD and DVD burners from all the major manufacturers, like Lite-On, ASUS, Pioneer, LG, Sony, Philips, HP, Samsung and more! We carry straight CD burners, combination models for CDs and DVDs, and even HD-DVD (a discontinued format), and some Blue-Ray burners, depending on your need. Capable of writing data to the optical discs, burners offer you more amazing experience than the read-only optical drive devices, CD-ROM and DVD-ROM. Just opt for a burner that works for you!